Hydrolog 3000
Delivery Time: not specified
Cost-optimized, digital, battery-powered water level sensor
Battery for up to 10 years
Robust an precise ceramic cell
Strong cable for lengths up to 400m
Description
The water level senor with data memory Hydrolog® 3000 is a battery powered system for autonomous measurement of water levels from 1 up to 100m water column and temperatures in liquids, at environmental temperatures from – 25°C to +70°C.
The preferential application fields are water supply and distribution e.g. for measurement tubes, control levels, wells, containers and outstanding waters like lakes and rivers.
The excellent characteristics like highest strength against pressure and pressure blows, high resistance against chemicals and corrosion, very good insensitiveness against temperature shocks and EM interference, highest accuracy and long term stability as well as low influence of temperature makes it possible to use the sensor in various fields with liquids like water, waste water, solvents, oil, sludge, grease, cleaning agents, etc., where levels and temperatures combined with date and time should be surveillanced without having any auxiliary power at the place of installation.
For applications, where food or drink water suitability is necessary, a corresponding variant can be ordered where only suitable materials are used.
Because of many possibilities of adjustment a highest flexibility in the application for control level and especially for pumping test or long term surveillance is given
Function
The liquid contacts directly the ceramic membrane and causes there a deflection of the membrane because of the hydrostatic pressure of the liquid.
At the maximum deflection the membrane contacts a robust ceramic carrier and because of this, the membrane come through over pressure of e.g. 40-times of nominal load at a sensor with a pressure range of 0…1 m water column without damage.
The water level proportional hydrostatic pressure signal of the ceramic membrane and also the temperature proportional signal of an optional integrated temperature sensor is measured by the integrated high-resolution digital electronic according to the adjusted measurement rate and is stored loss protected.
Because of an intelligent store management the internal data memory with a size of 64kB resp. 128kB allows a recording of minimum 21 600 up to maximum 216 000 measurement data sets at exclusive storage of the measurement signal water level.
If water level as well as temperature are recorded, minimum 16 200 up to maximum 162 000 measurement data sets could be stored.
A highly efficient lithium battery that is integrated in the probe ensures the power supply of the device.
The battery life time is conceived for minimum 2.000.000 measurements. This equals a run time of minimum 10 years at a measurement rate of 1x per 3 minutes.
Integrated over voltage protection modules prevents the destruction of the water level sensor caused by atmospheric influences like e.g. thunder strike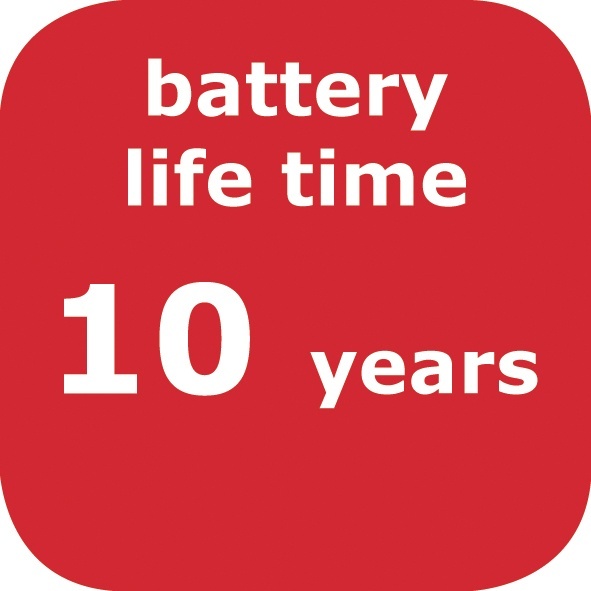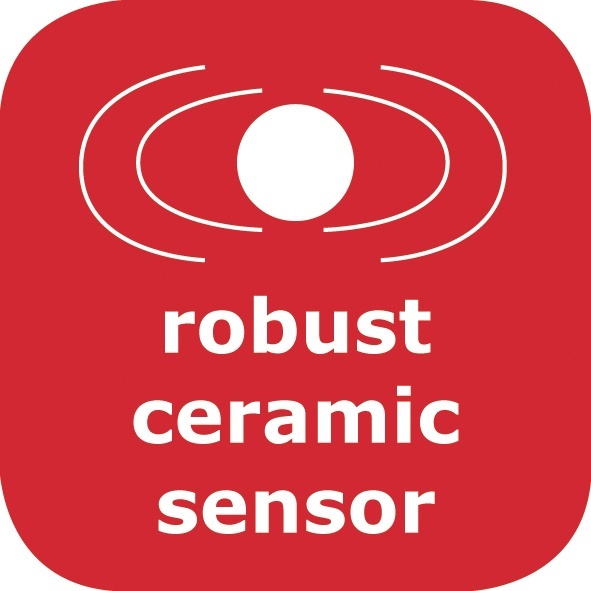 Hilfsenergie
Batterie
Lithium
3,6V-19Ah
3,6V-35A
Akkumulator
LiION
4,2V-10Ah
Versorgungsspannung DC
7 V…32 V DC
≤ 350mA
PV-Modul
4,5 V…35 V DC
≤ 1A
Eingang COM CI1 / CI2
Schnittstelle
RS485, bidirektional
Modbus®-RTU
9600 Baud (4800…38400 Baud)
Eingang Analog AI1-I / AI2-I
Arbeitsbereich
0…28mA / Ri 27R
Kennlinienabweichung
≤ ±0,05% FSI
Temperaturabweichung
≤ ±0,1% FSI / 10K
Eingang Digital DI1
Arbeitsbereich
≤ 20kOhm / ≤ 1kHz
Messumformerversorgung
Ausgangsspannung UO1 / UO2
16,6V ± 0,3V (0mA)
15,9V ± 0,3V (30mA)
0…30mA, max. 40mA
Ausgangsspannung UO3 / UO4
6,7V ± 0,2V (0mA)
6,6V ± 0,2V (100mA)
0…100mA, max. 300mA
Interface Bluetooth®
Version
Bluetooth® 5.0 LE (2Mbit/s)
Interface 4G / 2G
Version
4G LTE Cat. 1 (B3, B8, B20)
2G EDGE
GSM
GPRS (900MHz / 1800MHz)
Datenspeicher
Speichergröße
8MB
≥ 800.000 Messwerte
Umgebungsbedingungen
Umgebungstemperatur
-20°C…+60°C
Schutzart
IP68 [≤3m / ≤0,3bar] (EN/IEC 60529)
Werkstoffe
(prozessberührend)
PA
Aluminium
PUR
Messing
Nickel
Silikon
NBR