Risk of flooding: The early-warning-system is in operation
Veröffentlicht am: 24.08.2020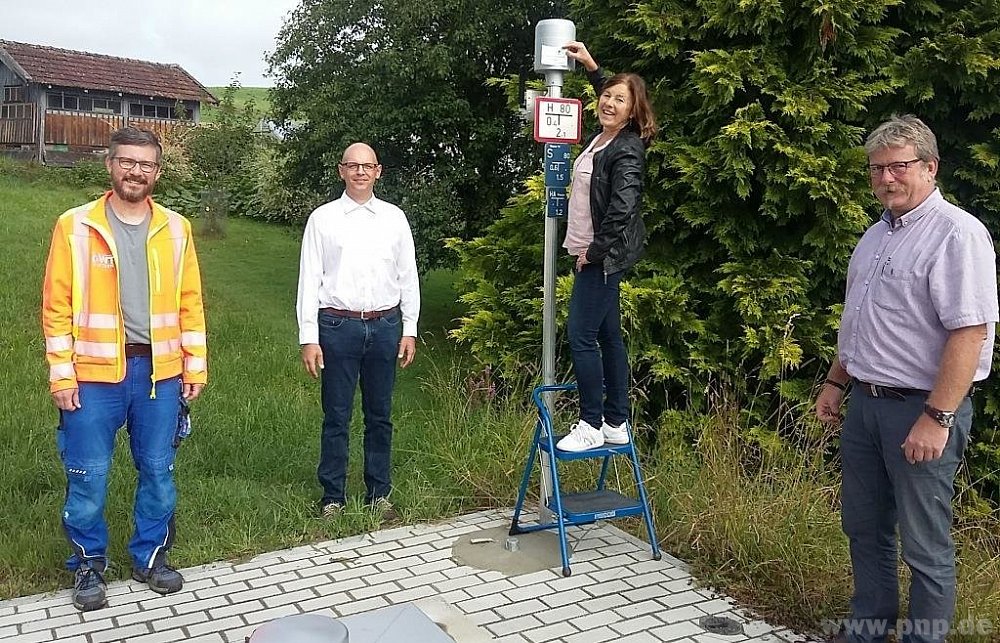 With a rain sensor and a brook level measurement in Geretsham, the population along the Altbach should be warned of flood risks as early as possible. The early-warning-system has now been activated.
The flood disaster of 2016 will not be forgotten. And again and again there are floods due to heavy or prolonged torrential rain. That is why the market is constantly concerned with how citizens can be informed about flood risks at an early stage. As early as 2018, the then municipal councilor Josef Altmannshofer initiated the establishment of an early warning system. The topic was discussed in several meetings. There was agreement that a warning should be given in good time using technical aids. During the construction of the Geretsham water supply, the meter shaft there was an ideal location for the advance warning system, as the town hall announced in a press release.
It was therefore planned from the beginning that the automatic alarm would have to be received by a permanently manned position. The on-call service of the Triftern municipal works (GWT) offered itself for this. Sewage attendant Josef Pichlmeier as well as the water officers Franz Lechner and Stefan Schulz can be reached 24 hours a day, alternately throughout the year. After an alarm message from the rain gauge or stream level, the GWT readiness should alert the mayor or fire brigade.
With the company ACS Control-System in Eggenfelden they have found a partner who specializes in the manufacture of a wide variety of measuring devices, according to the municipality. ACS designed a rain sensor with battery-operated data transfer to an internet application and a stream level meter, also with data transfer to the internet, for Triftern to use. The market council then suggested that the brook level meter should not be positioned at the Fatzöder brook in Geretsham, but after this brook met the Ulberinger brook in "Esperlmühle". Recently, Mayor Edith Lirsch, together with ACS managing director Joachim Stümpfl and the GWT team led by plant manager Karl Kaiser, put the flood early-warning-system into operation. "We have created a practice-oriented early-warning-system especially for the Altbach, which is significantly cheaper than planned," she said. Stümpfl pointed out that the internet application could also be used to connect further advance warning locations from the municipal area.
The data from the Geretsham rain sensor and the "Esperlmühle" stream level measurement will soon also be available on the Mark's website (www.triftern.de). Further information on the high water level on the Altbach is also available via the callable local level measuring point with automatic water level announcement (08562/2577) or the flood information service of the water management office (www.hnd.bayern.de).
Article:
Passauer Neue Presse: So that the danger is recognized quickly
Issue number 195 from Monday, August 24, 2020
Further information on the early-warning-system and level measurement
Detailed reports on the flood disaster in Simbach in 2016
Level measurement coupled with IoT. Read everything about data storage, remote transmission and alarms: